For the best viewing experience, we recommend viewing this page on a desktop computer at full width.
Introducing the First Global
Travel & Collect Marketing Campaign

Travel Around the World and Discover new Pins to add to your Collection!
We've designed pins for hundreds of major landmarks and cities around the world to help people remember the amazing experiences they've had.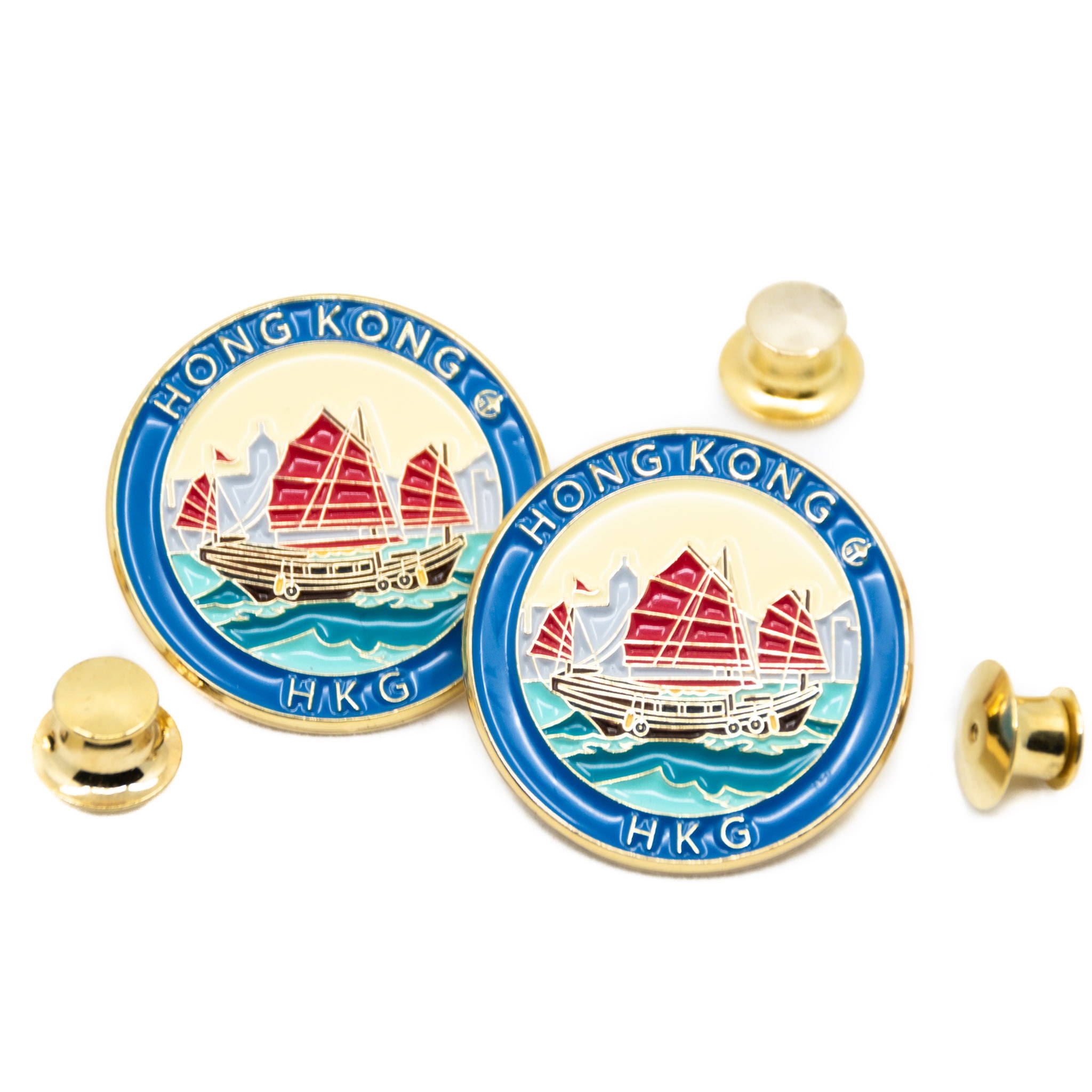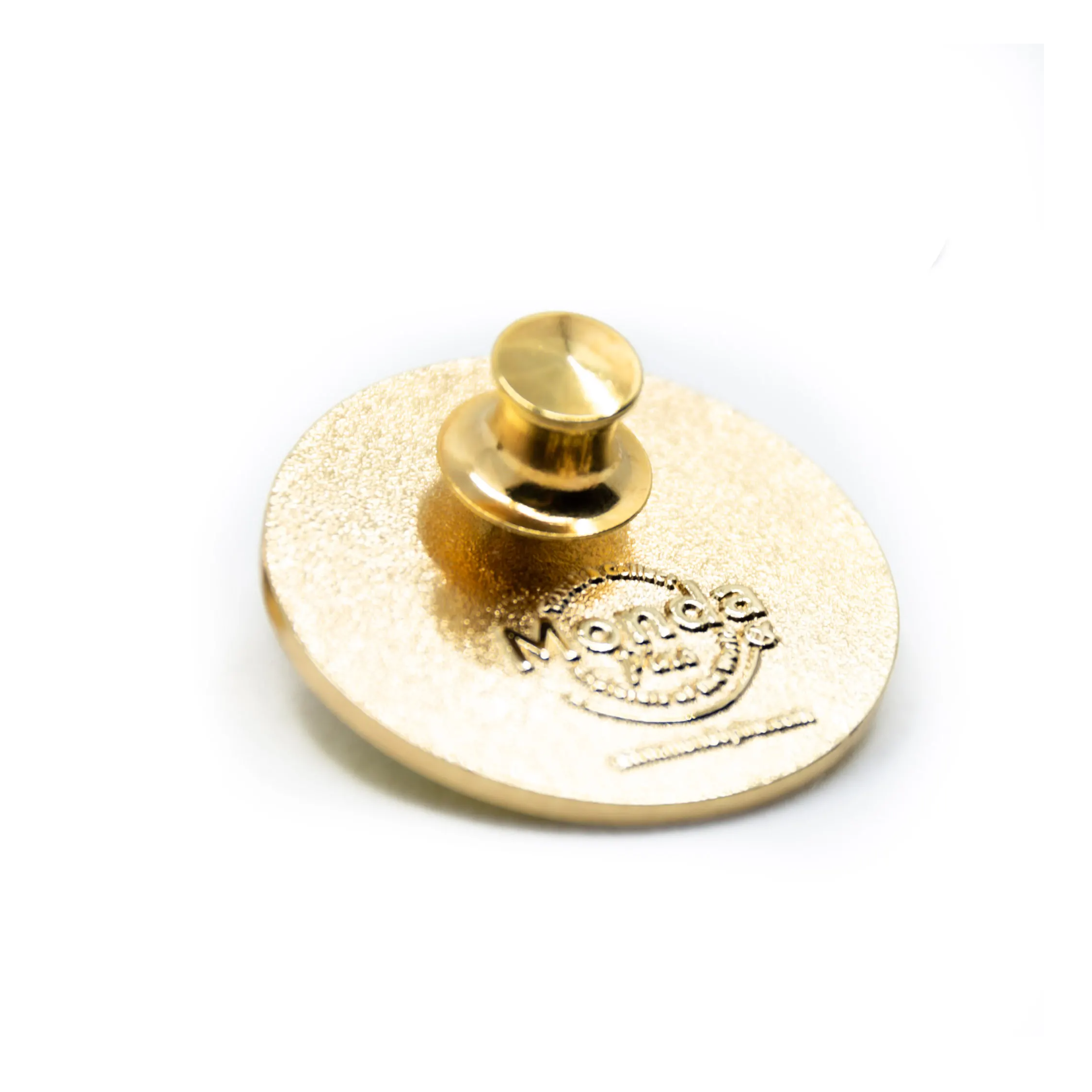 "To us, we're no longer selling a product, but a Global Travel & Collect Marketing Campaign. Our customers wear these pins on their backpacks, jackets, hats etc, wherever they go. At a time when travel is down, a concept like this has the potential to promote travel and remind people, why they love to travel."
Our Unique Selling Proposition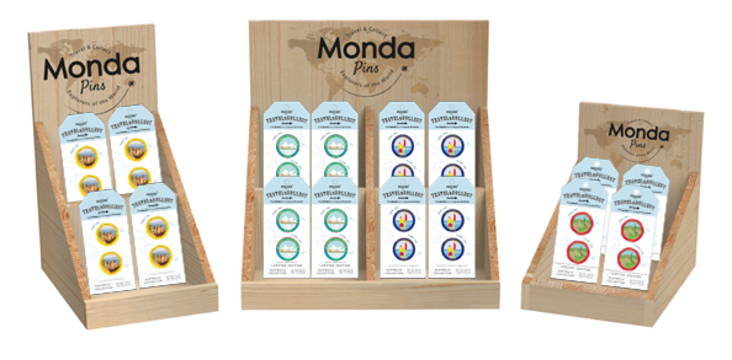 Each pin is designed to celebrate a unique place in our world.
Customers are looking for localized souvenirs that directly reflect their experiences.
Airports are looking for localized gifts to celebrate their location.
Retailers are looking for localized products to drive sales.
We are here to meet the needs of all three stakeholders.​
We're creating Loyalty through Gamification
We're developing customer loyalty within the souvenir sector - a sector where customer loyalty does not yet exist.
We're doing this through gamification.
Our concept encourages customers to look for and collect a specific item wherever they go, giving us the ability to drive consumers into specific stores and generate repeat customers for Travel Retailers. 
We're building a Community
A large part of what makes a persons travel experience so memorable is the people we meet along the way.
Our goal is to bring likeminded people together to share in the stories of the amazing people and places of our world.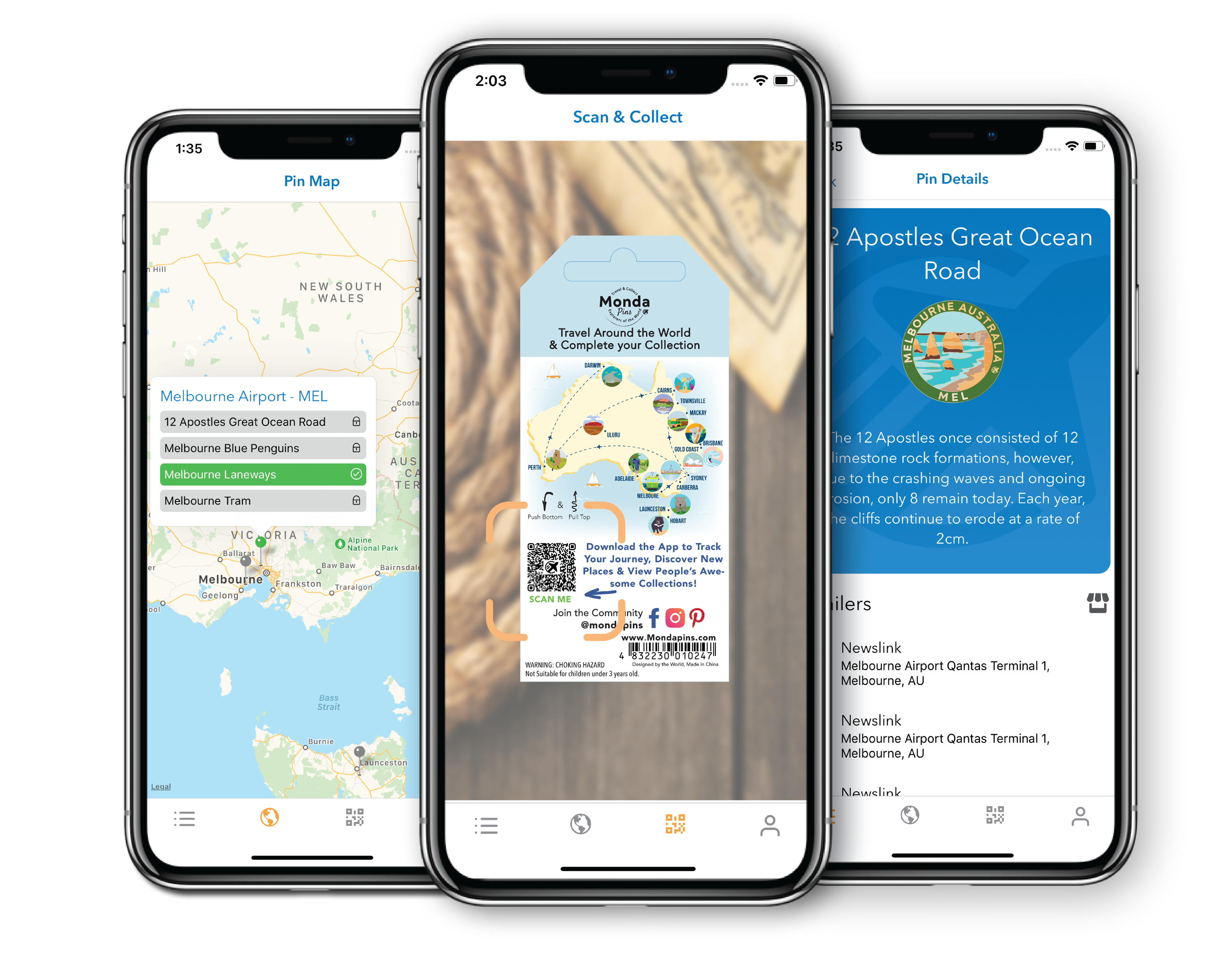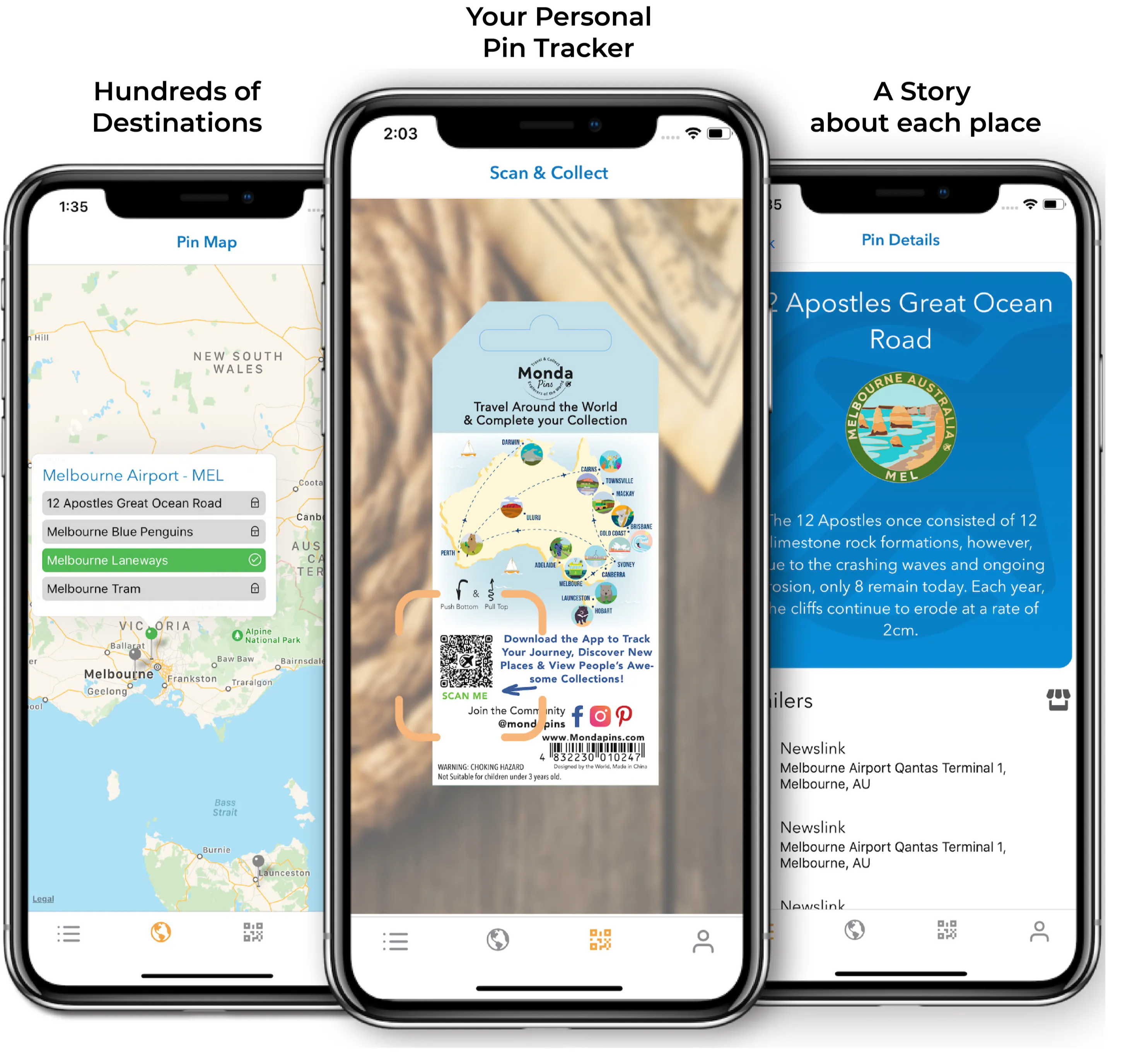 We are using digital innovation to enhance customer experience.
Today users are looking for experiential shopping experiences.
Our mobile app allows users to locate stores, discover new pins and learn about the places they visit.
AND it gets even better - by scanning the QR code, customers can add their pin collection to the mobile app. This feature adds a level of gamification to the travel retail industry never seen before, whilst driving loyalty to the souvenir category.​
TAKE MONDA PINS WITH YOU WHEREVER YOU GO
The souvenir market is cluttered with products destined for the bottom drawer once trips are over.
We are on a mission to change this.
We create products that customers want to keep, wear and cherish rather than throw to the back of the cupboard. Monda Pins are designed to be worn with pride and meet the needs of the consumers desire to show off where they've been.  
We are a plastic free business and all of our upcoming and future packaging releases are being manufactured from recycled materials.​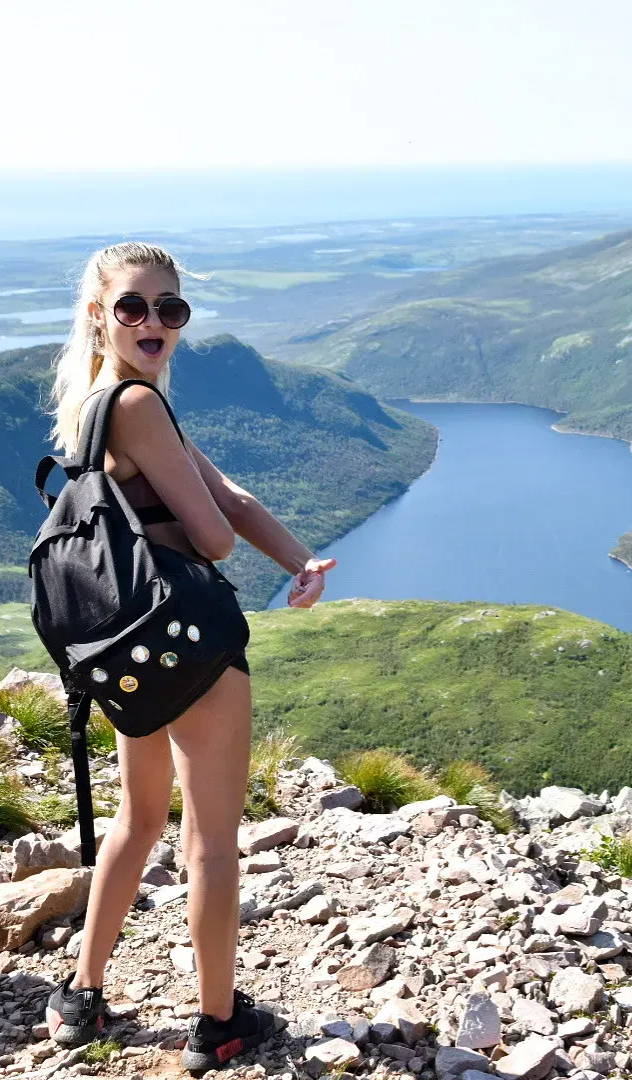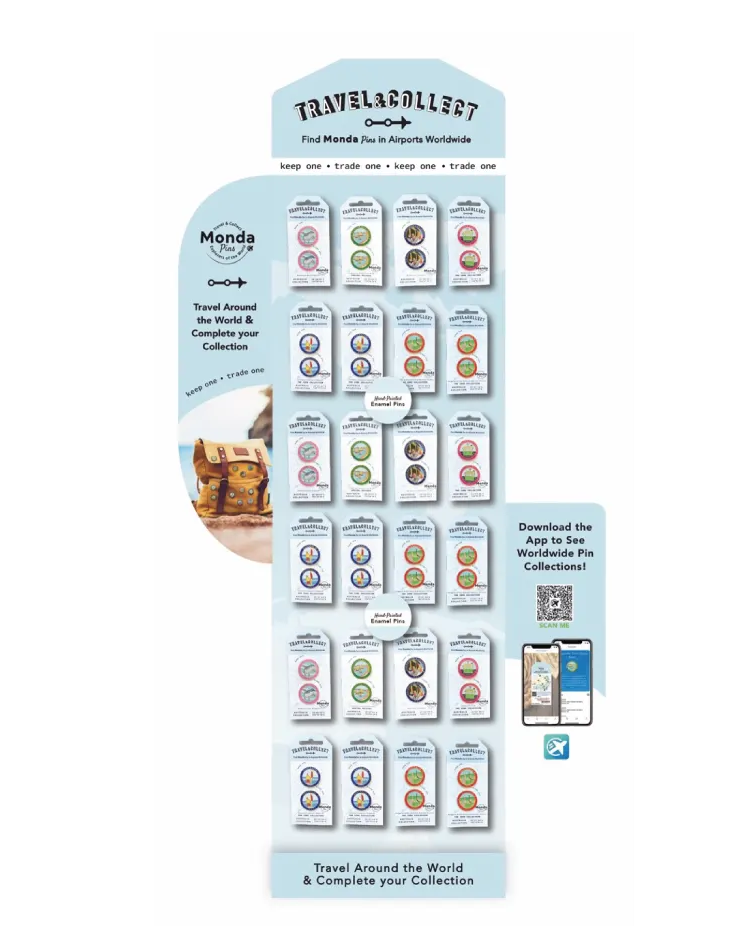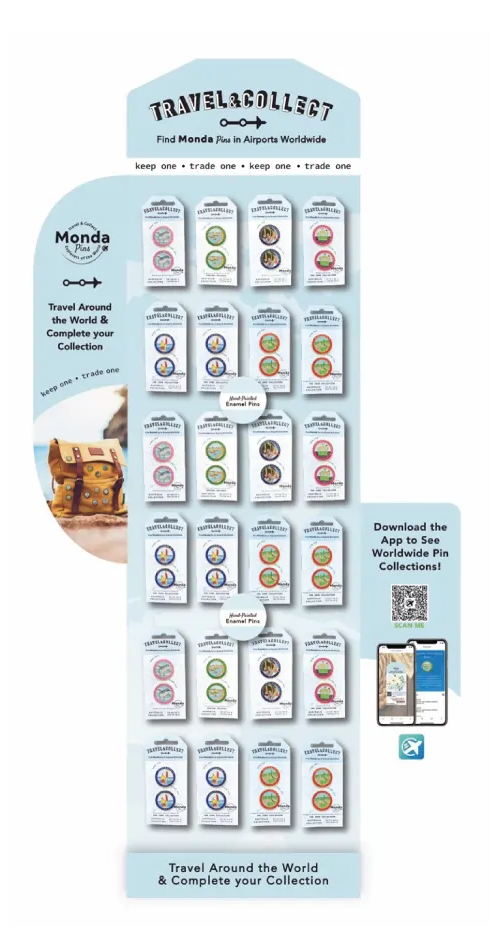 Bright white with a hint of blue, our packaging glows on the shelves. Every detail has been strategically designed to draw the customer in.
Catchy sayings like "Travel & Collect" and imagery of a map with pins ensures the customer has an immediate understanding of the concept.
Meanwhile, 2 identical pins, "Keep one, Trade one", appeals to the gifting culture of souvenirs and works to promote word of mouth advertising. It's also designed to increase average transaction value, by prompting FOMO thereby encouraging the purchase of more than one product.
And finally, the icing on the cake - the QR code, which prompts an immediate response to take action and join in on the fun of collecting pins everywhere you go!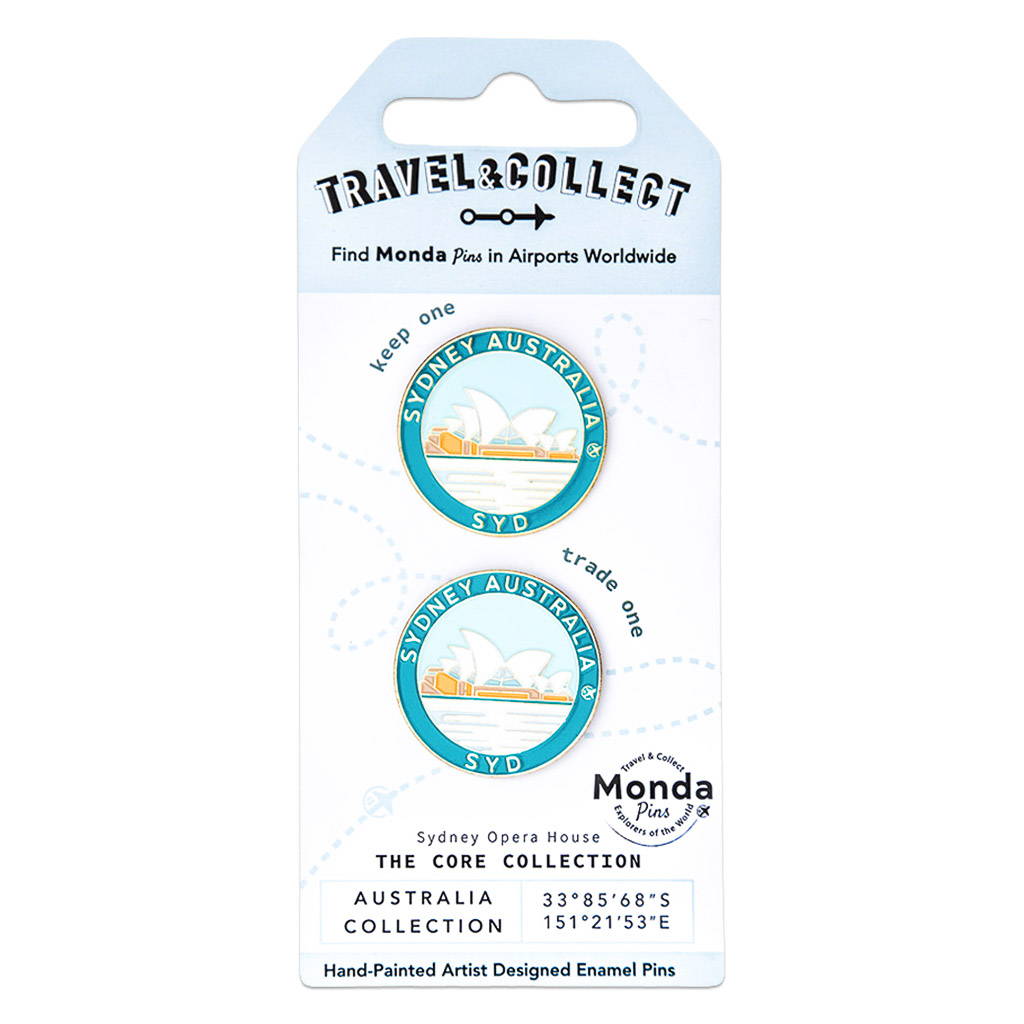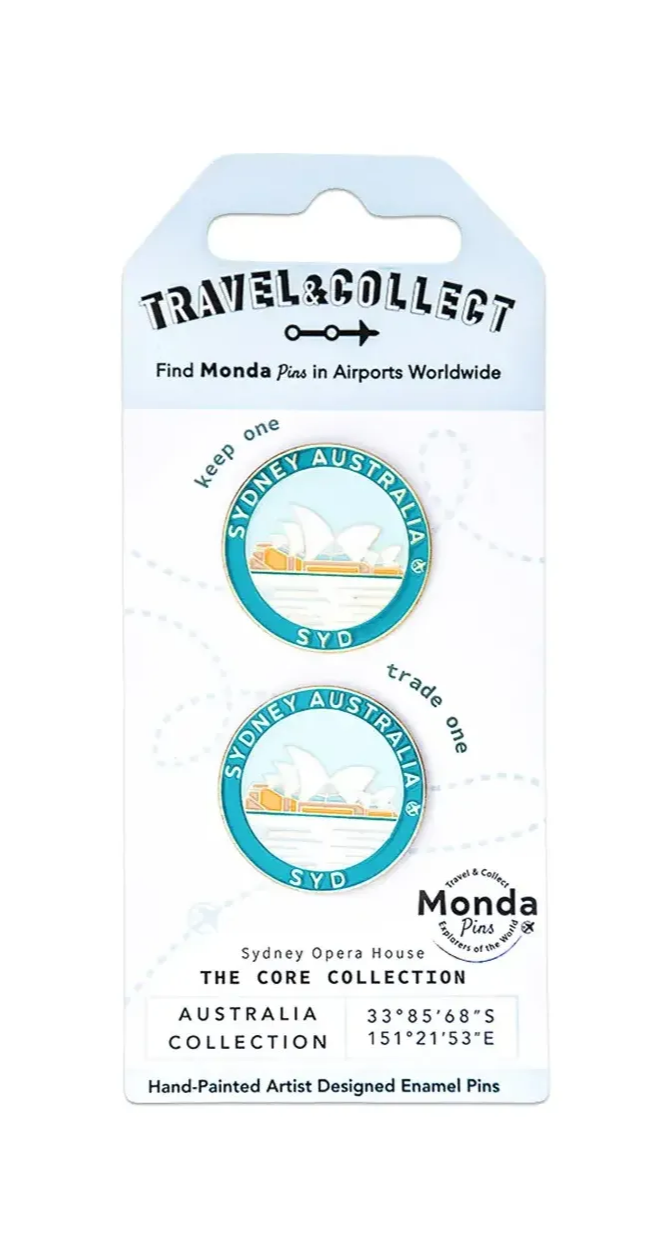 LOCALIZATION +
GAMIFICATION + COMMUNITY
=
A PRODUCT THAT CUSTOMERS LOVE

Our primary target market consists of individuals between the ages of 18 and 30.
These individuals take on average, 1-2 trips per year and spend their time visiting the top rated landmarks in a city. A portion of them have moved overseas on a working holiday visa and spend their time travelling within one or two countries.
Our customers spend a lot of time saving and planning for their trips. They are cost conscious, yet they splurge on travel memorabilia, as they highly value their travel experiences.
Their motivations behind souvenir buying include showing off where they've been, buying gifts for friends and family, and remembering their journey.
They are looking for high quality, localized souvenirs at an affordable price. They have a deeper appreciation for good design and items that are relatable and "cute".
​
A Mid-tier Souvenir Range
The current souvenir market has two distinct price points:
Entry level, mass produced products with no localization and premium priced, locally made products.
The same entry level products are available to customers all over the world and are priced to promote a throw away gift giving culture.
Monda Pins has identified a gap in the market for a mid tier souvenir range. We offer products that are local and high quality yet priced only slightly higher than entry level mass produced products.​
Monda Pins continually focuses on viral marketing efforts within our marketing campaigns. From the creation of our products and packaging, through to the overall concept, everything is designed to market our products.
Each product contains 2 identical pins. One of these pins is often being gifted to another person. This creates a powerful word of mouth marketing campaign.
Meanwhile, the concept of trading pins, which we promote through our branding and packaging, sparks conversation amongst people. Those interested in trading will go out of their way to ask others if they collect Monda Pins - another powerful form of word of mouth marketing.
Also, each time we launch into a new region, we provide staff pins. With the majority of impulse purchases occurring at the cash register, this works to prompt conversation about the concept, and gives staff the opportunity to educate customers about the brand. 
Our future plans include developing a Brand Ambassador program within each region we operate and championing our designers.
Our team has spent a significant amount of time learning about the best way to produce the highest quality pins, that will last a lifetime. Read about our journey below.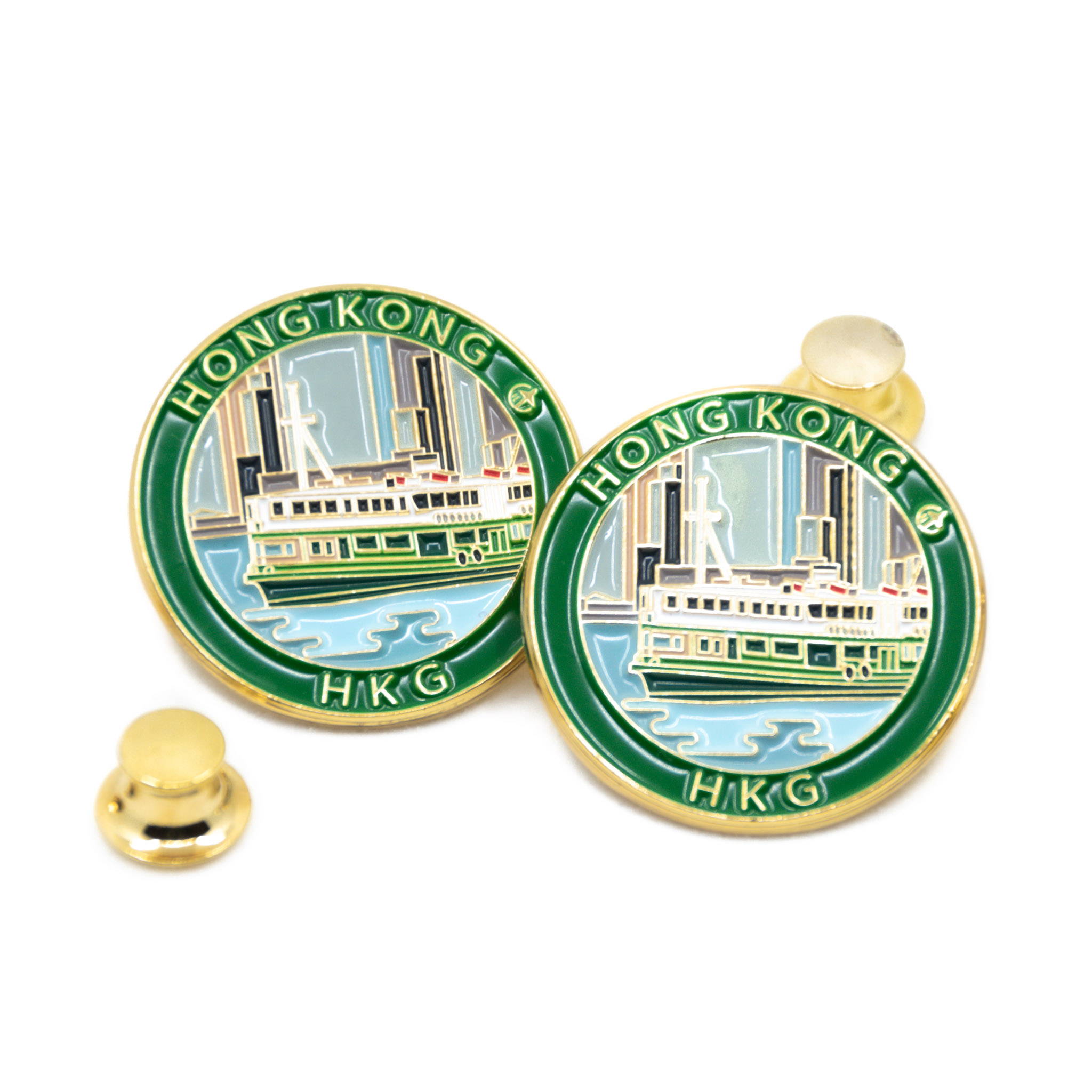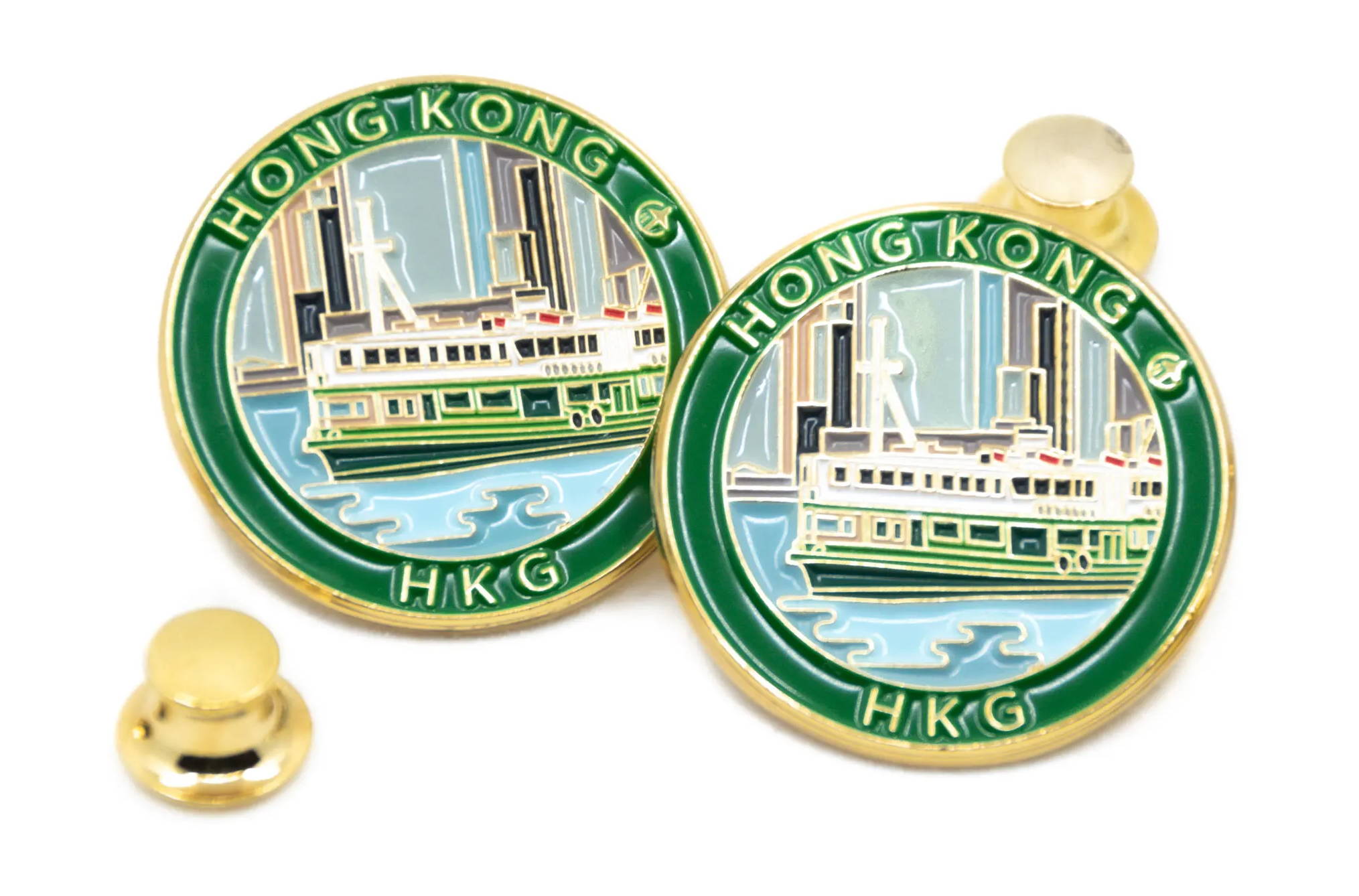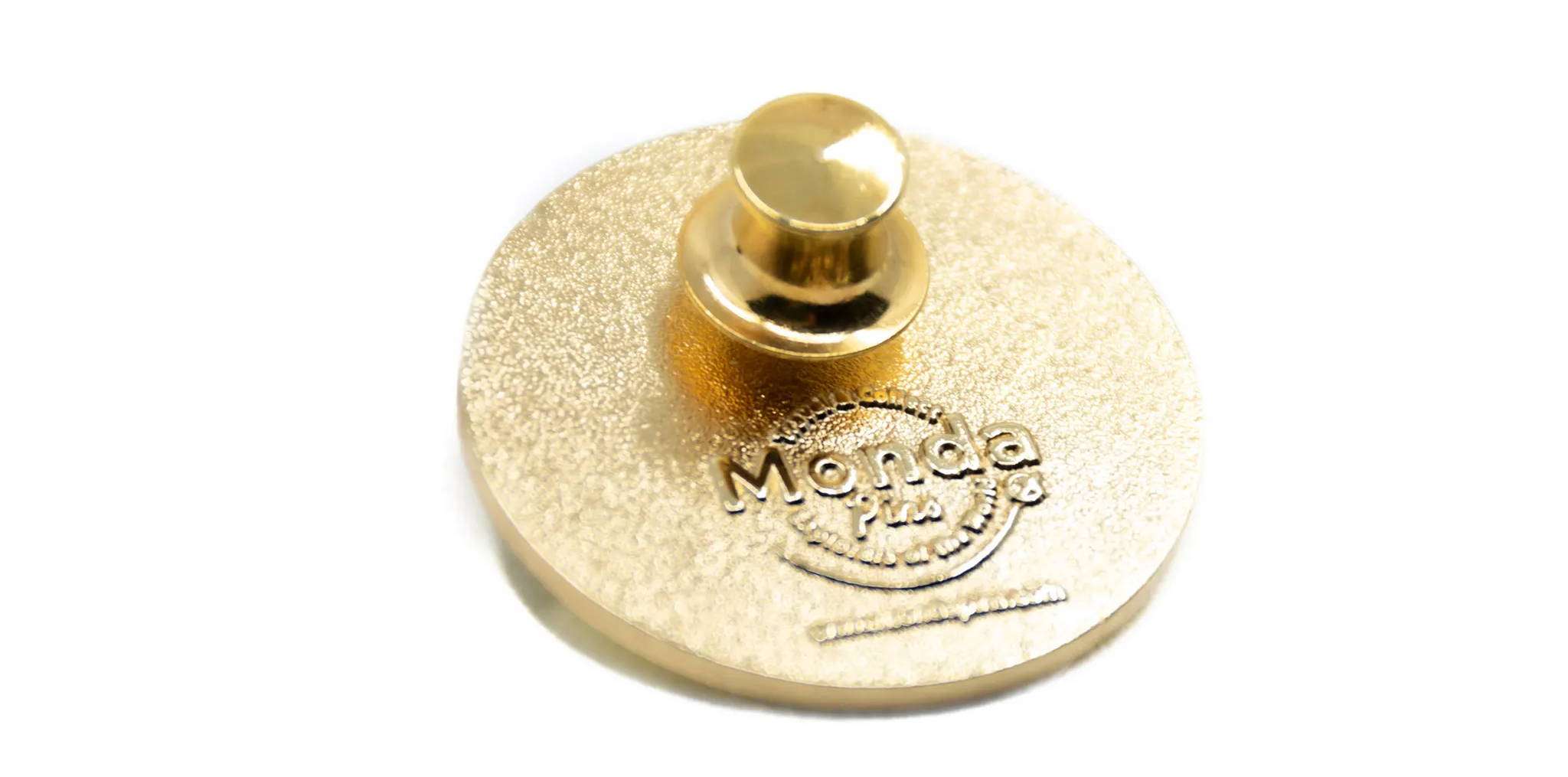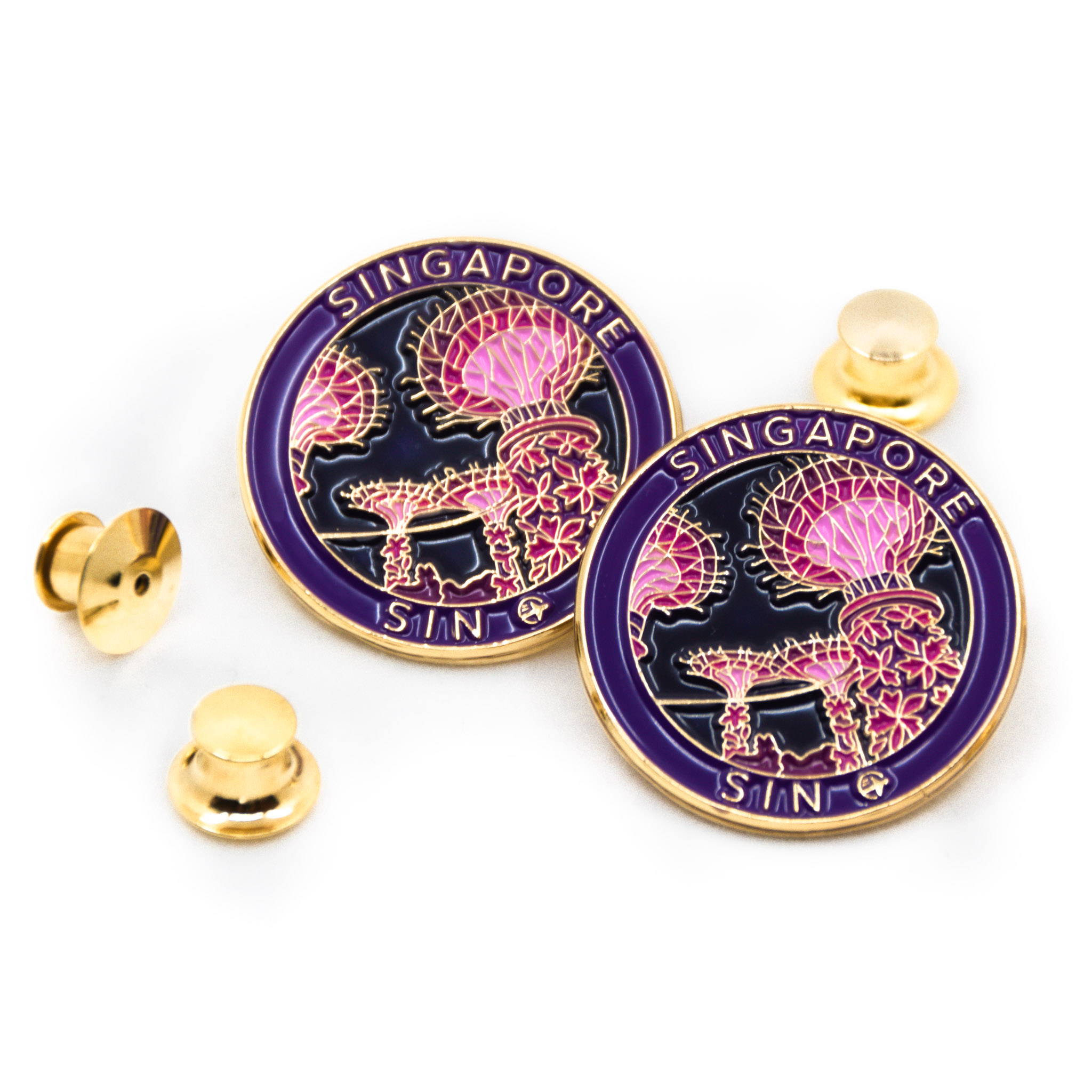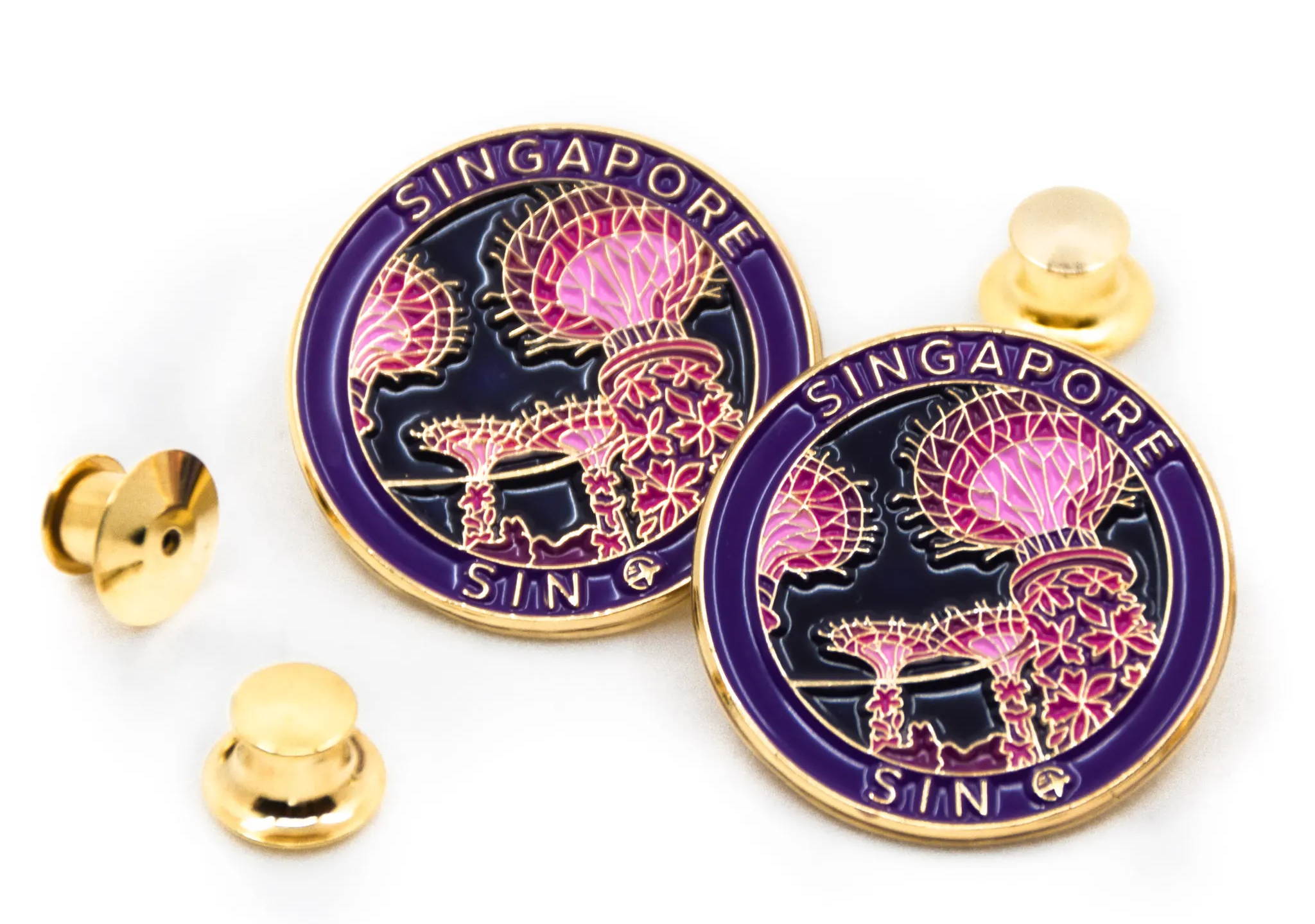 Our first wooden prototypes
Our first prototypes were wooden pins, made with a laser cutter. We walked around the airport collecting feedback from travellers.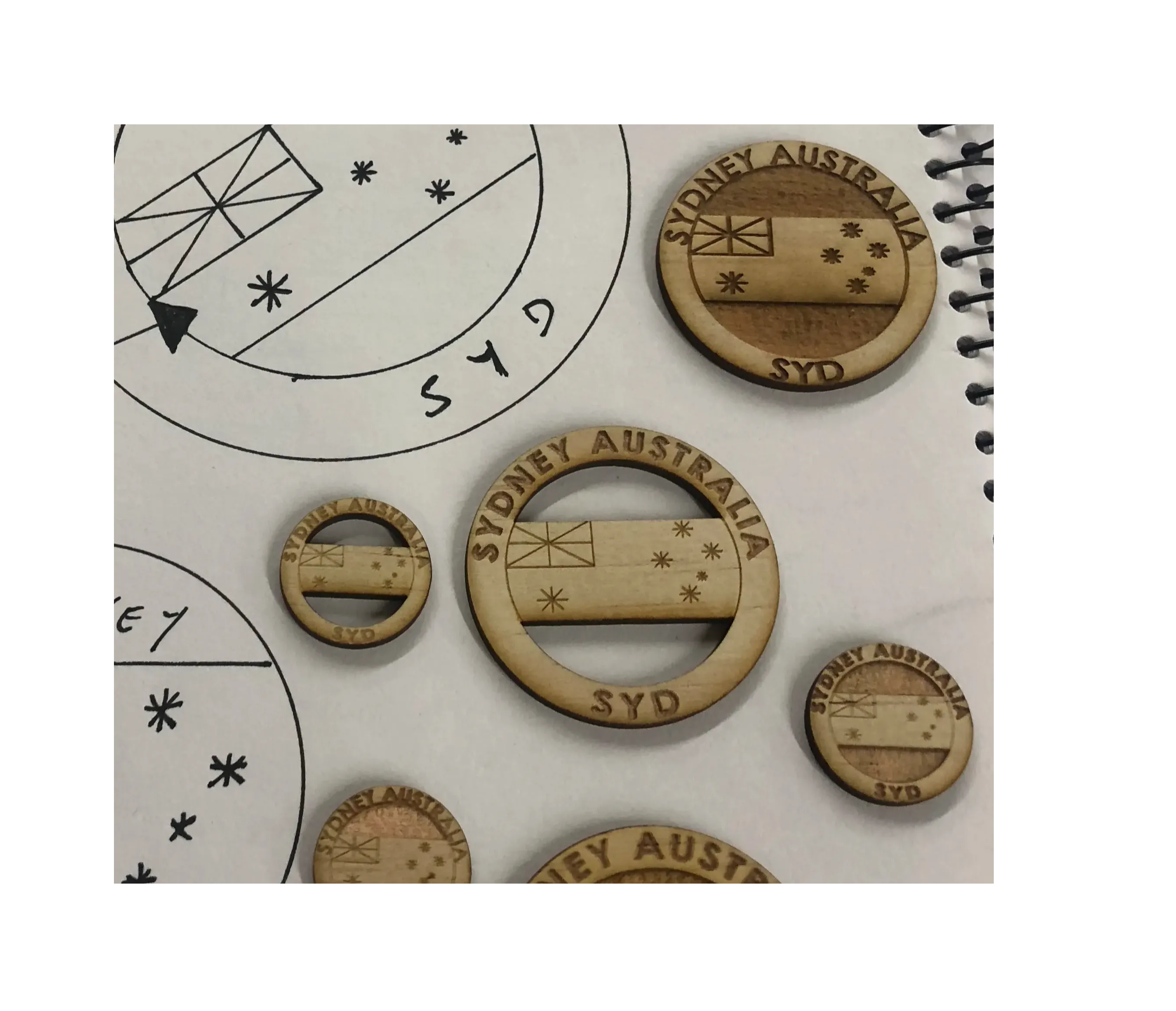 It started with many ideas
At the beginning, we had no clue what our product would be. Months of interviewing hundreds of potential customers - from travellers to aviation enthusiasts, to children - ultimately led us to the idea of creating a range of collectable pins. We continue to work alongside our customers to design products with them that they love.
Our first meeting with a Travel Retail company
During our first meeting we shared 42 designs for our Australia and New Zealand Collection.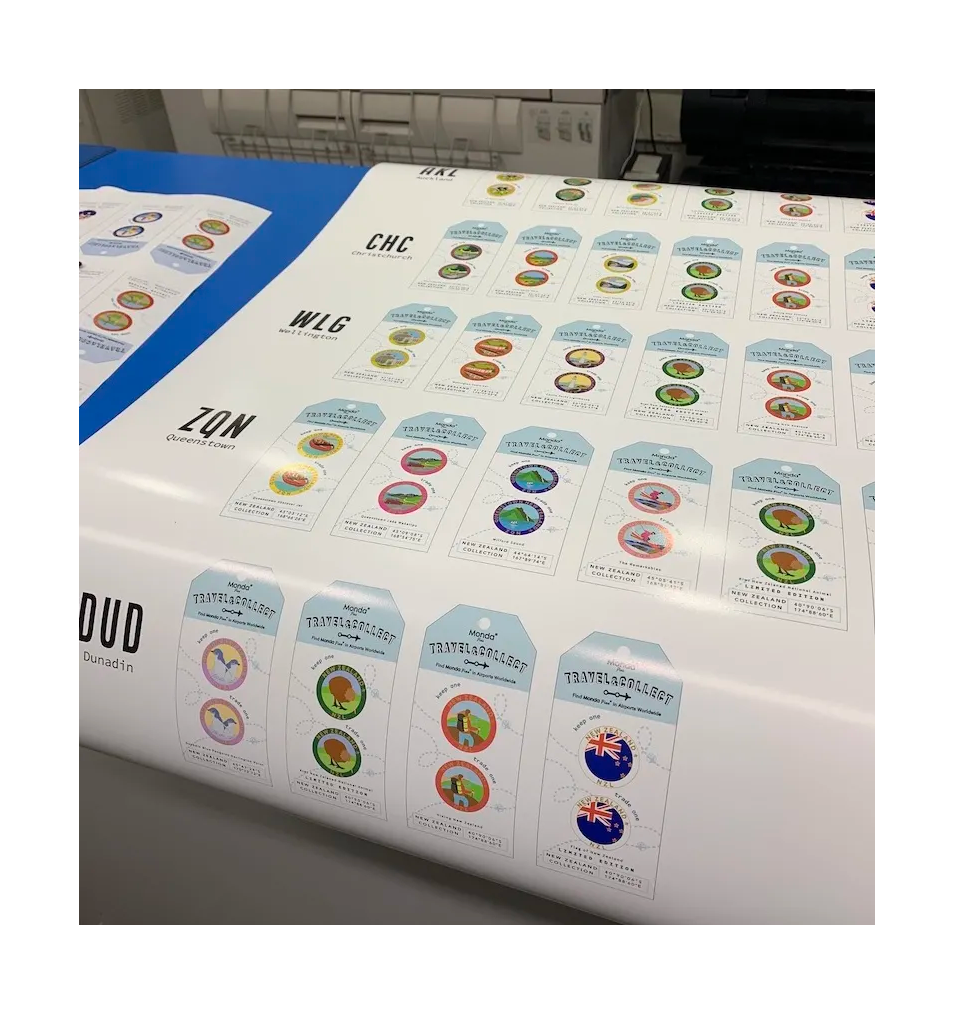 It took us a while to get the packaging just right. Check out some of our first prototypes!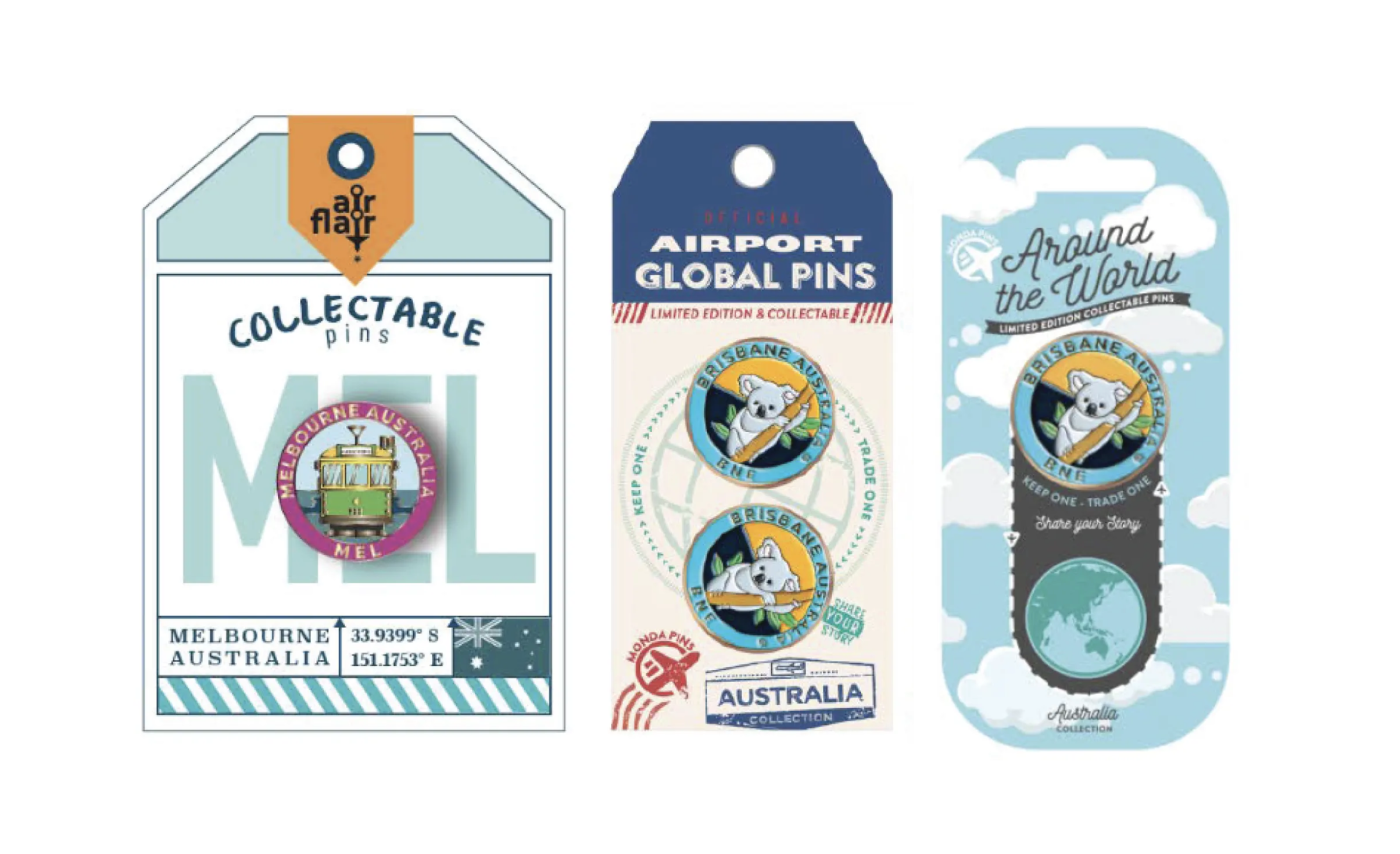 Quality control visit to China
The purpose of our second visit to China was to oversee the mass production of our first order. Things didn't go as planned.. we ended up spending 2 weeks working in our Chinese factory while they re-made half the order - about 7500 pins. Nevertheless, we got to the bottom of the problem and the pins were successfully delivered.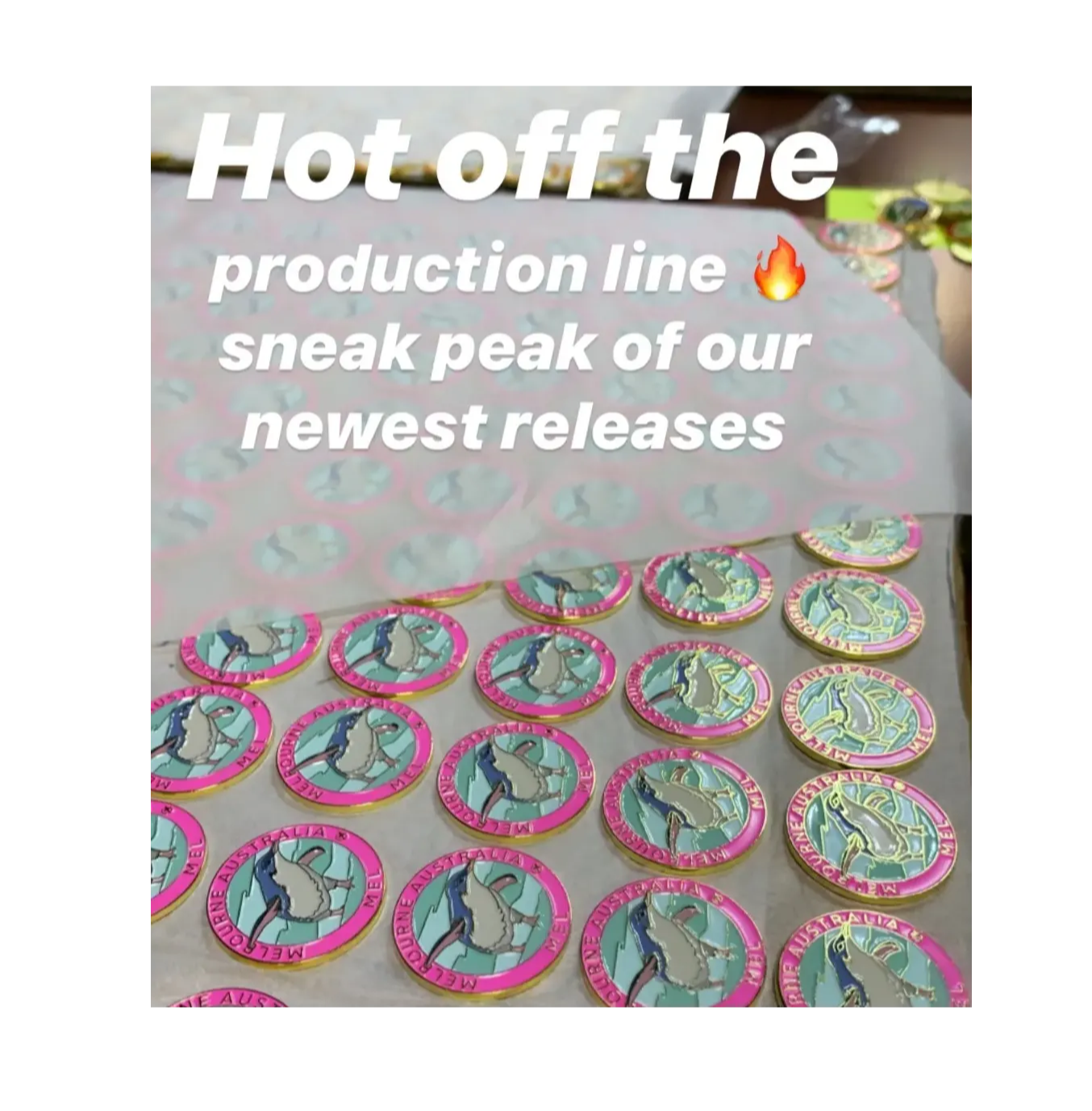 When it came time to start manufacturing, we hopped on a plane to China to visit potential factory partners. By now, we had received samples from over 20 companies and the quality wasn't cutting it.
For us, it was of high importance that we developed strong relationships with our factory partners, to ensure ongoing success.
Equally as important, was quality control. We believe the only way to maintain a high quality standard of product is to understand the entire process inside and out .. so that's what we did.
We spent weeks in China learning about the process, visiting factories, and working with our chosen factories to create an amazing high quality product. ​​​
A month later we successfully launch in Hong Kong!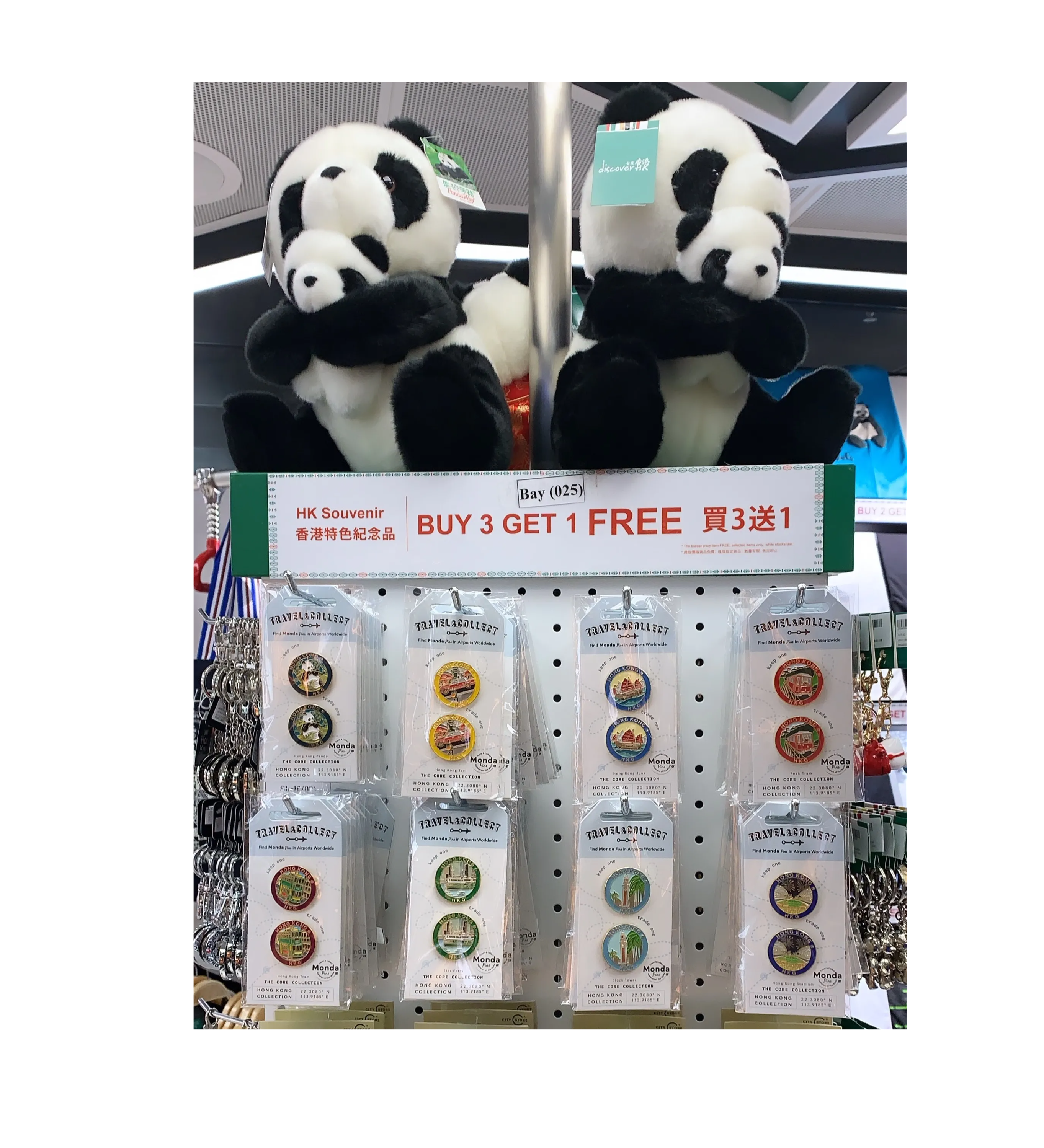 Products arrive in Australia & NZ Stores!
After many months of designing, testing and preparing, our products were finally in stores!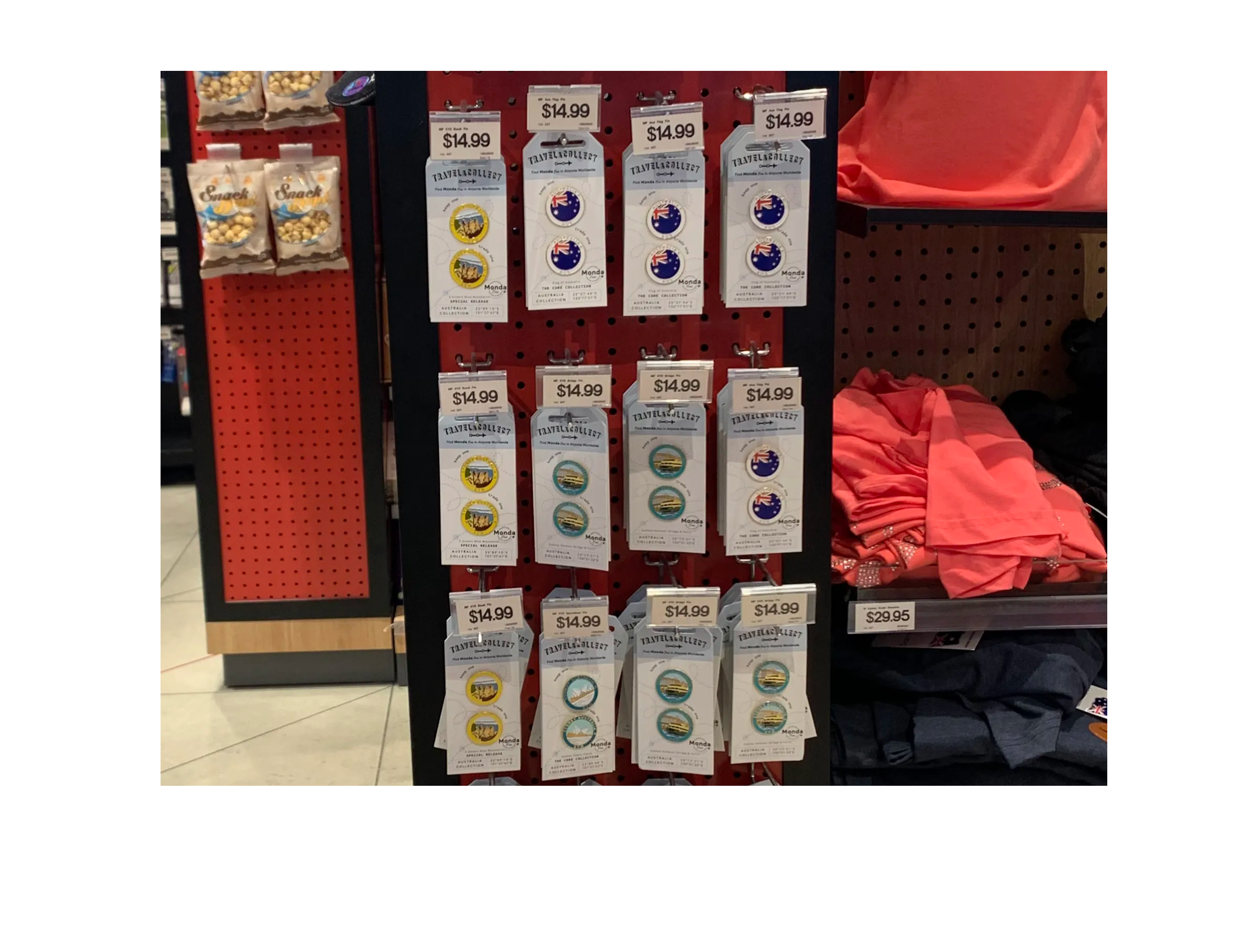 Things are picking up again! We're exciting to be launching in airport retail shops across the USA.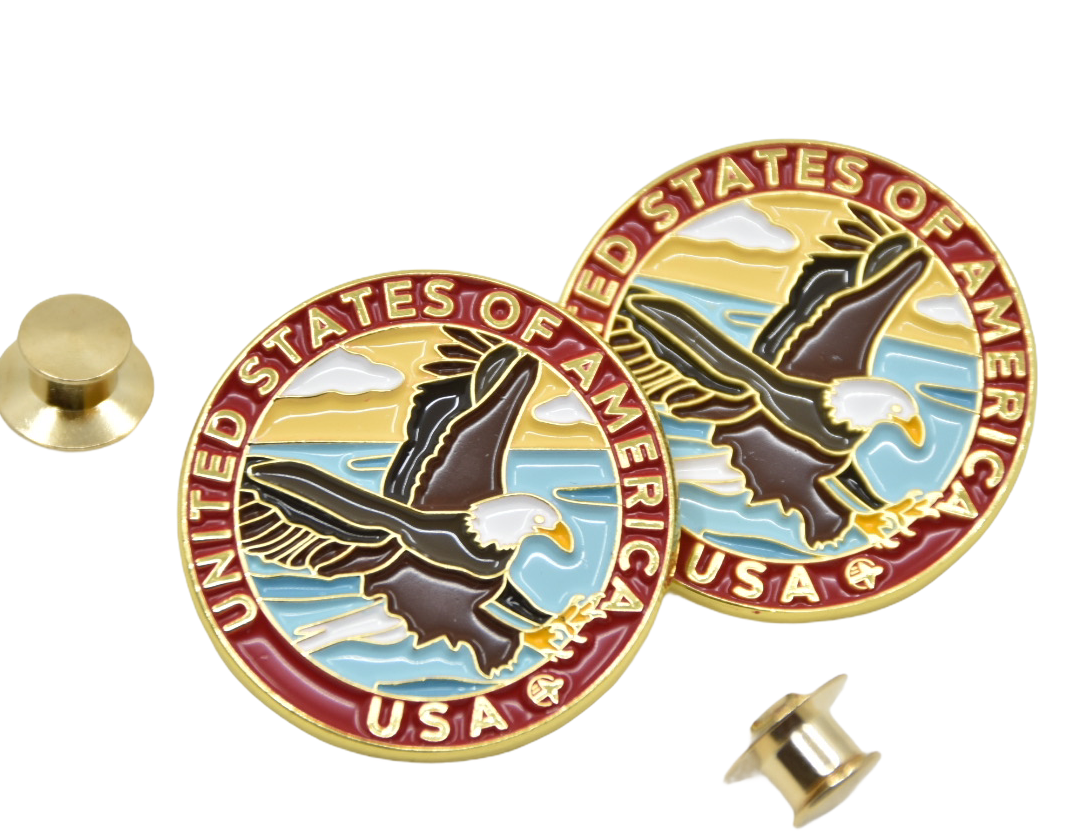 Our momentum slowed as soon as covid-19 hit. Nonetheless we persevered, invested into more R&D and developed an entirely new range of products for 2022! We launched an online store and continue our efforts to expand Monda Pins!
MEET OUR INNOVATIVE TEAM OF EX-TRAVEL RETAILERS
With 20+ years of combined travel retail experience, we are the team you can count on to successfully launch a travel game at global scale!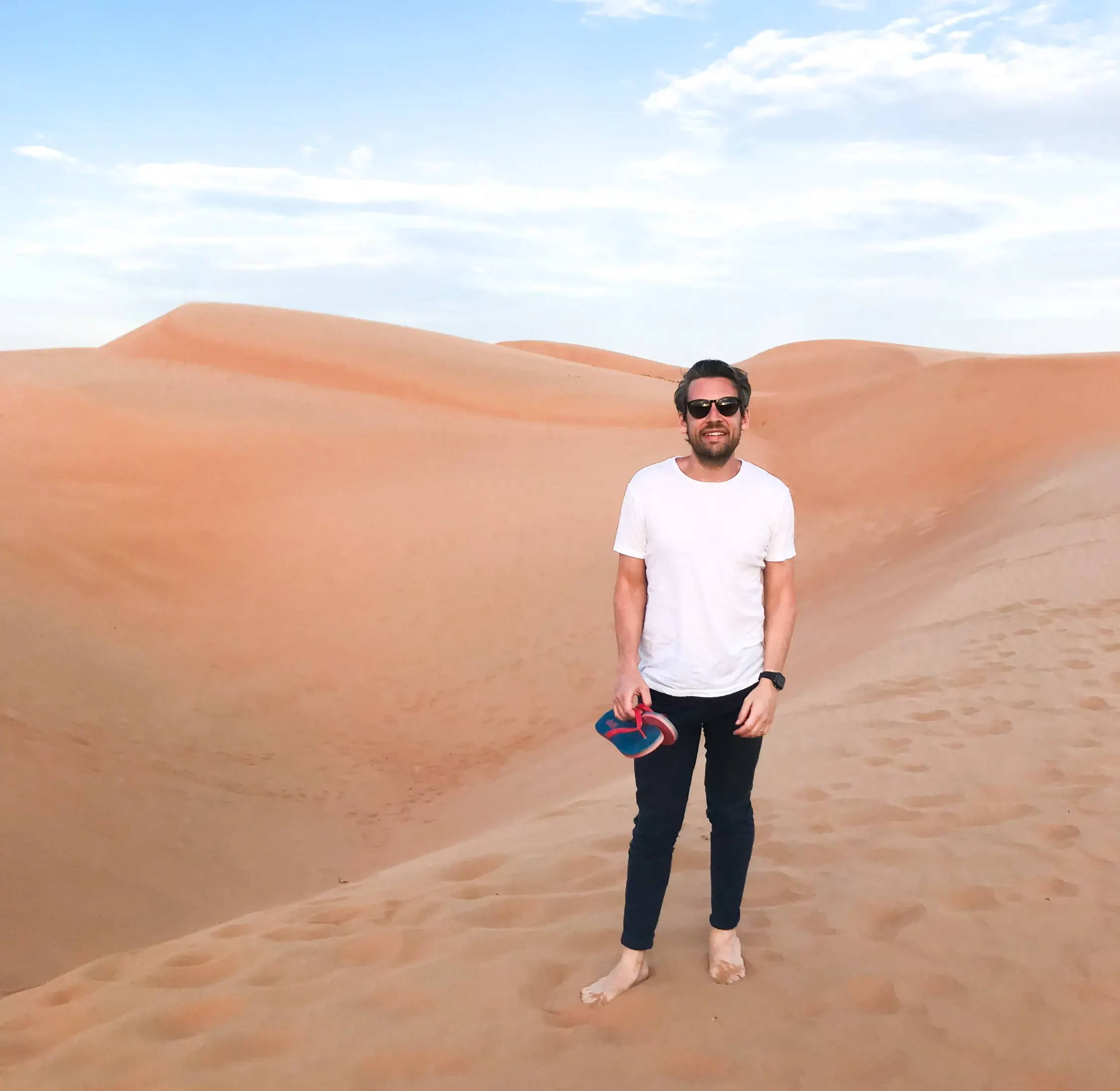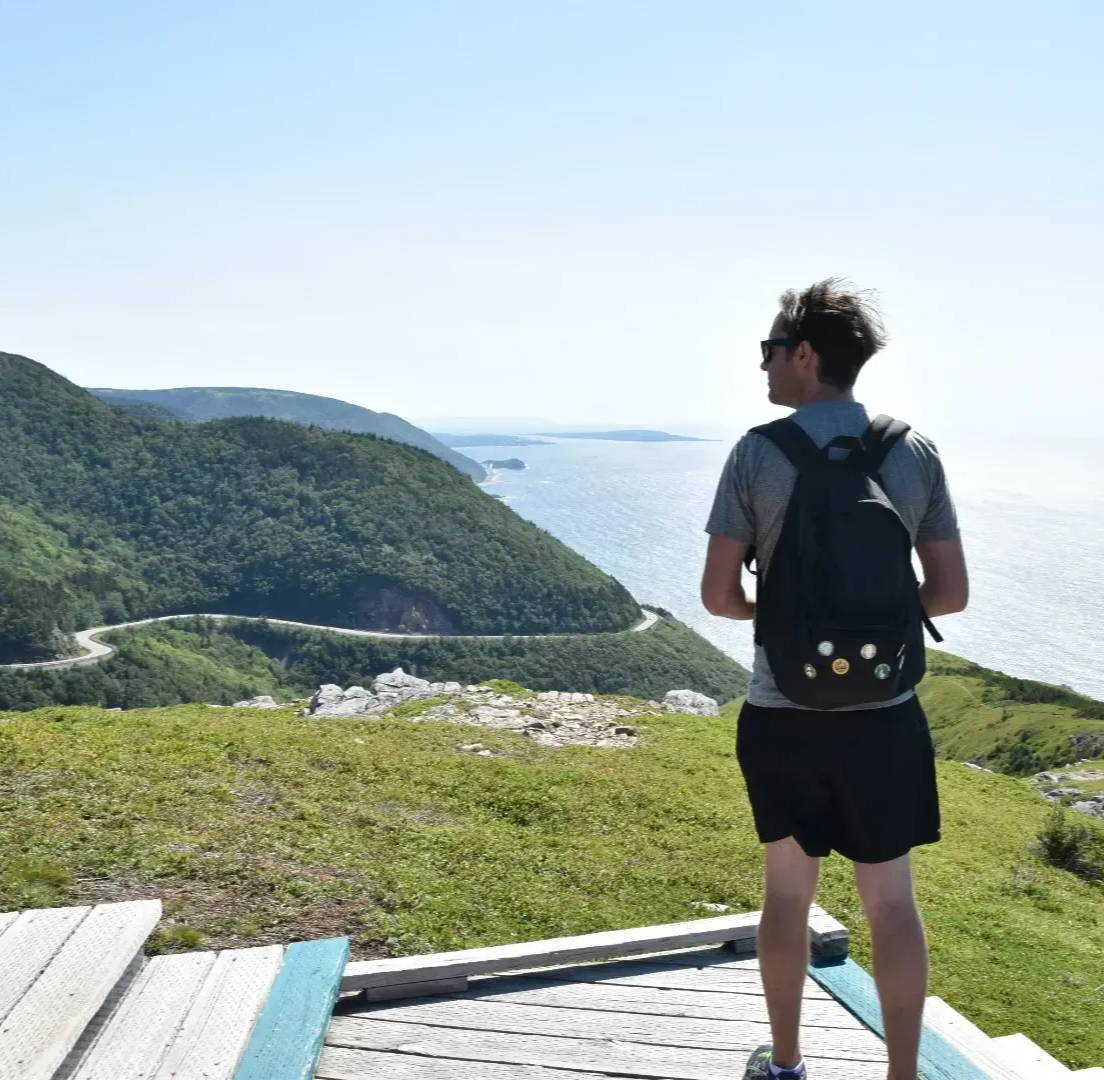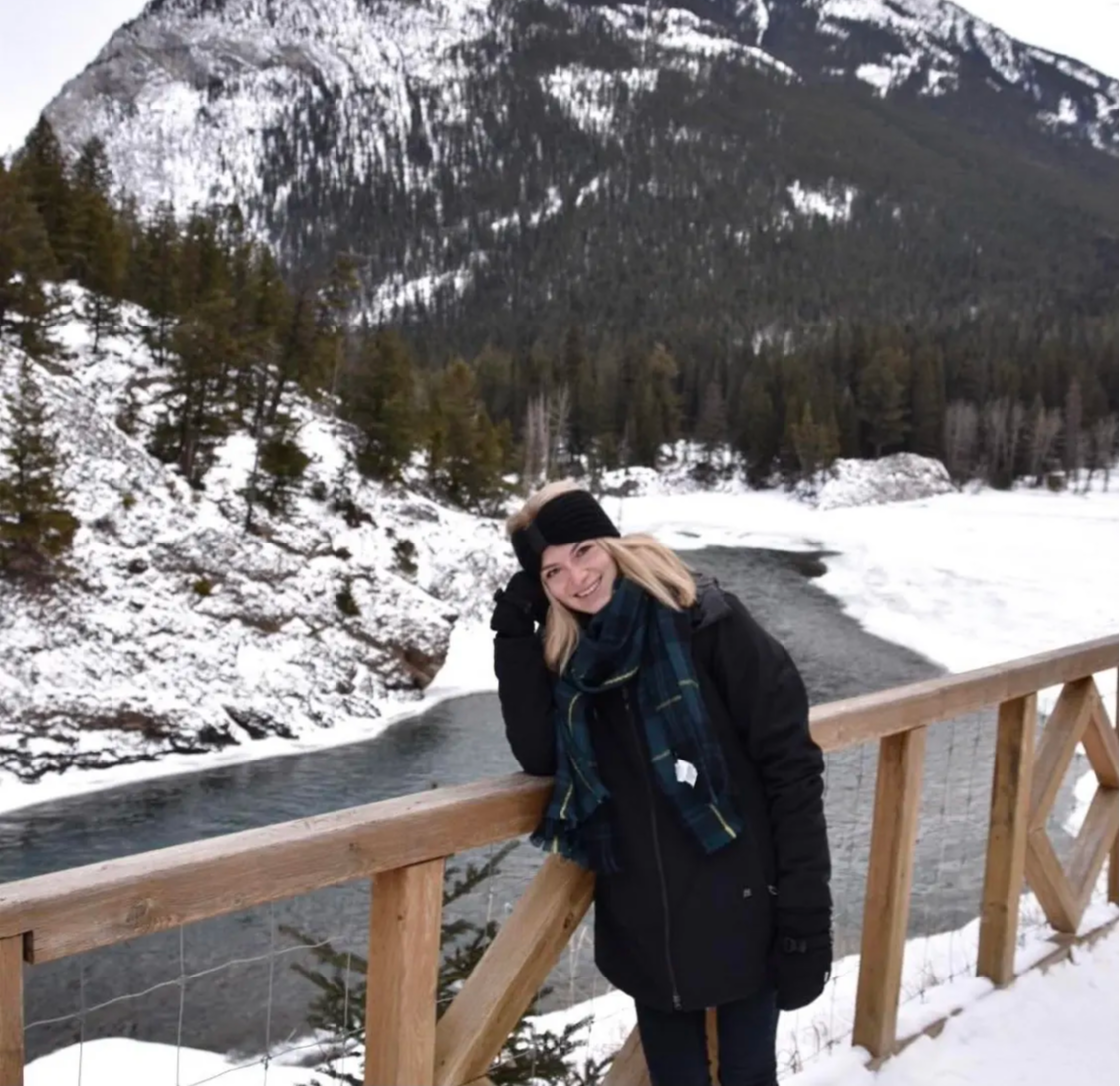 PRODUCT DEVELOPMENT
& MARKETING